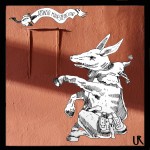 This is the experiment: This release is available on all the regular shops at regular prices and the standard artist/ label deal, but is also available via Bandcamp where YOU decide how much you pay, HALF goes to CHARITY, 25 % to the ARTIST, and 25% to the LABEL, that's it.
So if you purchase via Bandcamp instead of Beatport, iTunes, etc taking half of the money, half of it goes to Doctors Without Borders, a non-political charity that sends doctors to places where people need help and other people are afraid to go. You are also able to pay nothing if you so chose.
---
Purchase VIA Bandcamp & Decide Your Own Price @
Bandcamp
Purchase VIA Beatport & Shit @ Beatport
---
---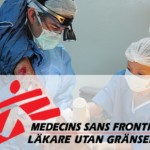 More About The Charity Part
: So 50% of anything we get from the Bandcamp "Sales" will go to Läkare Utan Gränser (Doctors Without Borders). They are a non-political group that sends doctors to places where they do not have resources or that are too dangerous for normal aid services, which we thought was a pretty noble cause. We will post up receipts each month for the donations so you can see how you are contributing not just to the music scene but to helping the world.