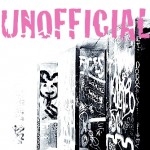 What is music without context? Noise. I am Unofficial. I make noise and it is up to you to make it music. I want my music to be stuck in your head, not just in charts, spam, and social networks.
You are what you hear.
---
Unofficial is back with that underground techno sound in the form of two original tunes backed up by remixes from MicRocheep & Mollo, GO!DIVA, and Distn.
---
Support has been massive and includes the likes of:
Dubfire, Industrialyser, A-Brothers, Drumcell, Roman Gertz, and much more, but hear for yourself below ; )
---
Midnight Zephyr EP – Unofficial – Out Now!!! by Unofficial Records
---
A Platform Away EP is out on Beatport and all your other favorite stores!
---
Releases + Promo Clips by Unofficial
---
Contact
bookings@unofficialrecords.com